Trekking
Elati is a paradise for lovers of mountaineering.
The number of mountains and the variety of paths is large.
Some of the mountains of our region is Koziakas 1901m, Marosa 2066m, Avgo 2148m, Mpountoura 2067m, Neraida 2134m, Mavropouli 1721m, Kakarditsa 2429m, Karavoula 1862m and many more.

Suggested treks :
Red Rock : Elati 930 m - Red Rock – Pano Livadia 1060 m (ascent time 40 minutes).
Koziakas : Elati 930 m - Poulimen - Kalogiromandri (forest road) - peak Chatzipetrou 1901 m (climb 4 hours)
Koziakas Ski Center 1170 m - – Koziakas Refuge 1738 m peak Chatzipetrou 1901 (ascent time 3 hours)
Koziakas : Elati 930 m - Red Rock - Thira - summit Tsioki 1526 m (ascent time 2 hours)
Koziakas : Elati 930 m - Tsoknidoula - Kosta - Cave Bey 1250 m (ascent time 2:40 hours)
Marosa - Loupata : Geladaria 1230 m - Mandria Loupatas - Fire lookout station 1950 m (Pyrofylakio) – Loupata summit 2066 m ( ascent time 3 hours )
Marosa: Neraidochori 1100 m - river - springs - Ornio summit 2022m (ascent time 4 hours)
Avgo : Kakorema 1200 m - Mandria - Avgo peak 2148 m (ascent time 4 hours)
Neraida : Pertouli 1150 m - source Mana - ridge – summit of Boudoura 2067 m (ascent time 4 hours)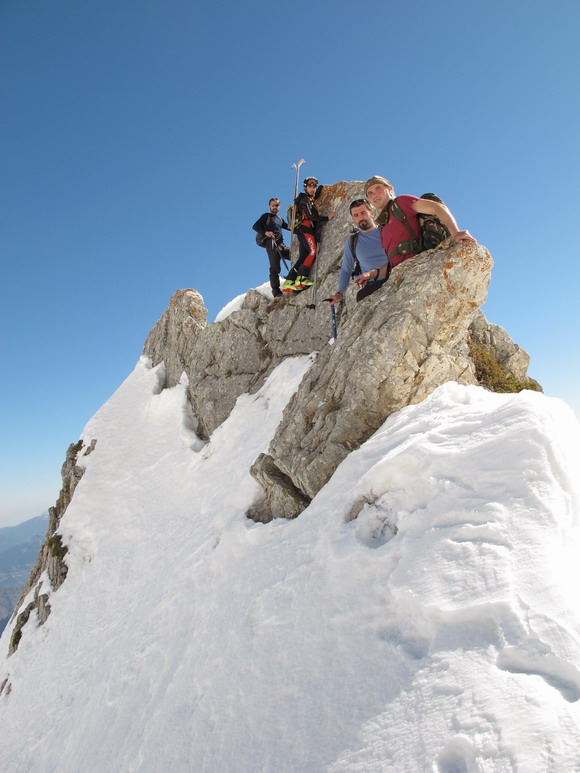 Trekking EVENTS IN OUR REGION
A new route has been open, the traverse of Marosa-Avgo by the ridge